South Auckland leads work to connect with digital opportunities
---
Date: July 31, 2014
Accelerating Auckland focuses on increasing digital capability where it is most needed – in under-served communities.
"We are working to connect young people to the digital world through hands-on activities showing how digital tools fit in everyday life. We believe that increased digital access and skills will directly impact improved success at school and access to skilled work .......a pathway to prosperity."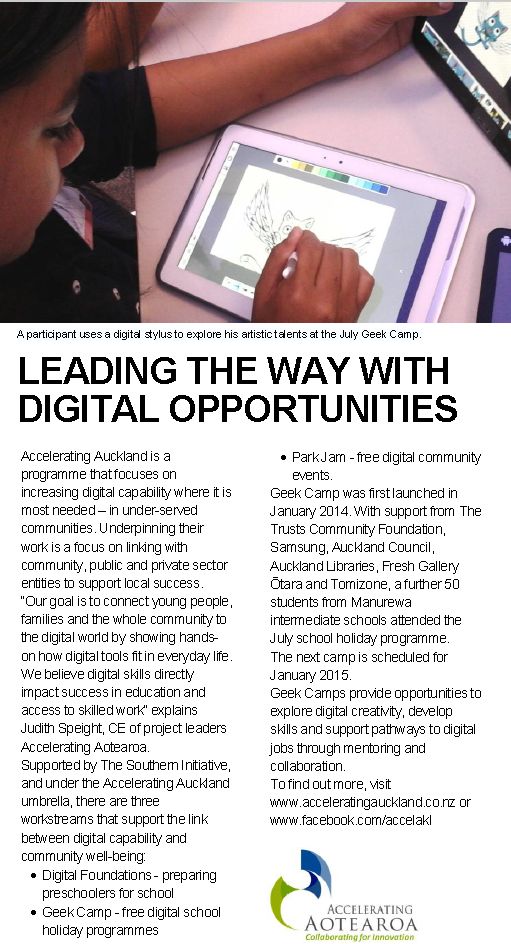 This story and others are in the latest newsletter from Auckland Council's "The Southern Initiative". Read HERE...
Our thanks once again to our fantastic supporters! We couldn't do this without you!!